General Dentistry
Following services are provided:
1. Oral checkup service. Oral checkup should be done every 6 month as the problems will be much easier to be resolved if it is found at the early stage. And the cost for resolving the problem will be much lesser.

2. Digital x-ray, with either small or large films for addition analysis.
(Digital x-ray delivers lower radiation dose and safer to patients.)
By using digital x-ray, the resolution is adjustable so the sharper image is obtained and accurate analysis is assured.

3. Consultation and treatment plan : The dentists will explain to the patients the process of treatment and let the patients know about the treatment fee for making decision.

Scaling(Professional cleaning)
It is recommended to have teeth scaled every 6 month as long term and huge quantity accumulated plaque will cause gum disease and periodontitis and make the teeth loose, gum swelling and has abscess that produce strong bad smell.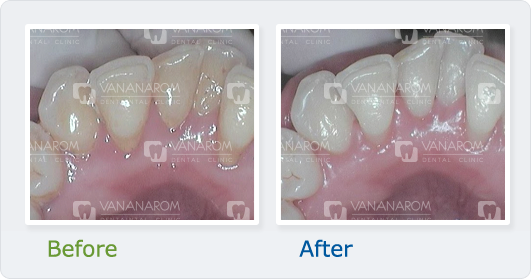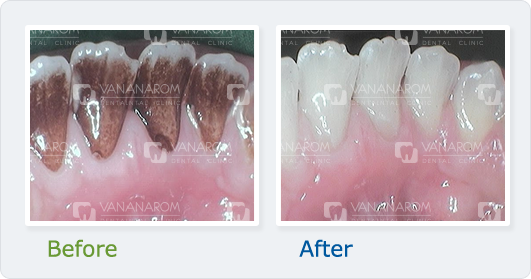 Cavities Filling
Decayed or damaged tooth as well as damage of old filling material should be filled up and replaced as soon as possible because if the damage reaches the root canal, then root canal treatment is required.
*Root canal treatment cost is double higher than filling treatment cost.